Projects / Ouvane Extension, Cork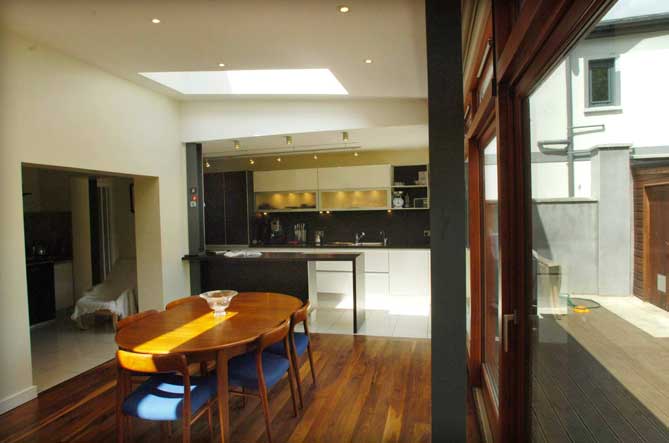 'Ouvane'
The interior and facilities of the existing 1950's house were upgraded to a modern standard while respecting the character of the original house.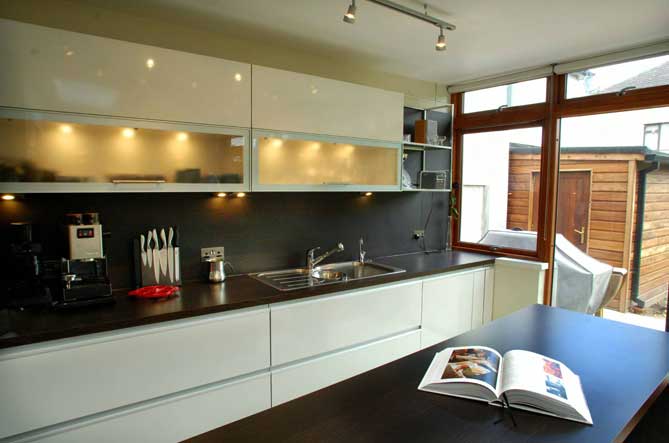 Interconnecting spaces
The extended ground floor is largely open plan with a number of interconnecting spaces. The contemporary extension and fit-out was required to complement and enhance this character-filled 1950s house giving a suitable, largely open-plan space for a young, growing family.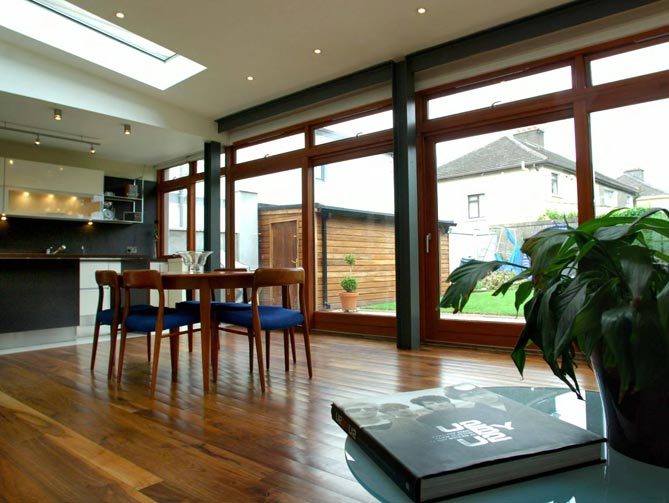 External connection
A direct link to the outside deck and garden was achieved with the use of a large expanse of glazing.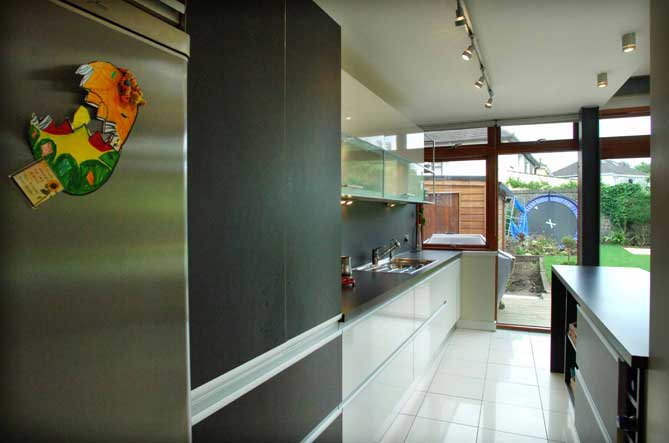 Kitchen
Maximum use of the rooms in the ground floor was achieved by opening the spaces.
Next /