Project / 'Ouvane' Extension, Douglas, Cork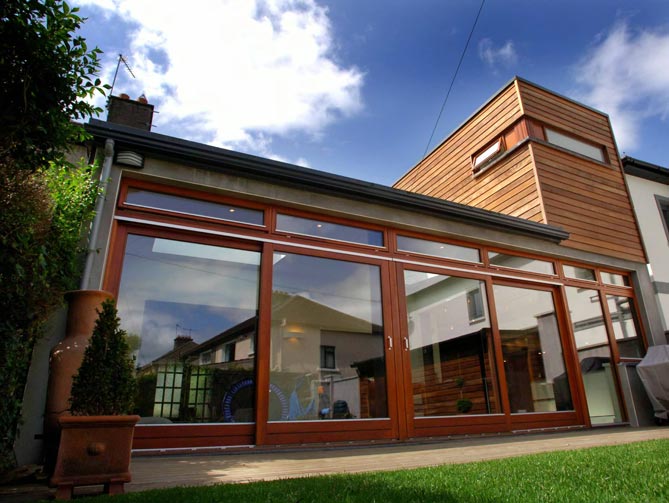 A new lease of life
The brief was to demolish the existing small kitchen extension and detached garage. This would allow the construction of a new extension to give extra space for a kitchen, utility room, bin bay, ground floor WC, family living and dining area, en-suite bedroom and walk-in wardrobe.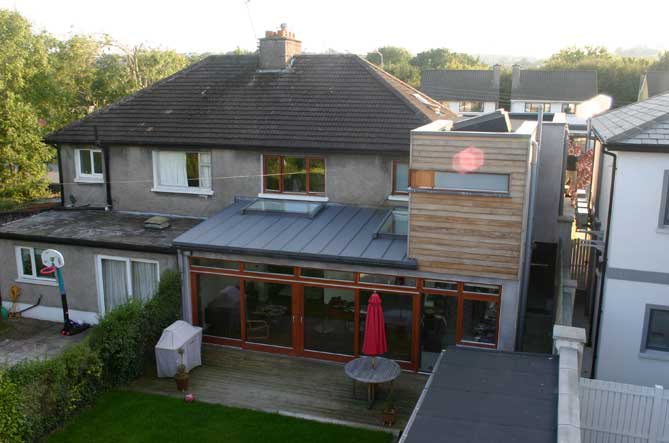 1950s home revamped
The interior and facilities of the existing 1950s house were also to be upgraded to a modern standard while respecting the character of the original house.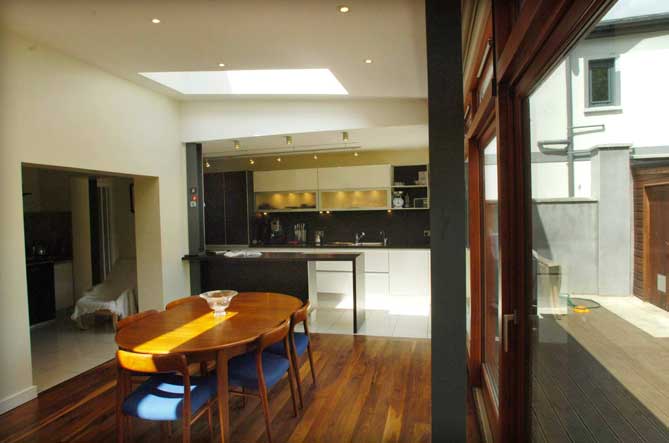 Original and contemporary elements
The design approach was to return the original elements of the house to their original state and to design the new building and fit-out to complement the nature, scale and proportions of the existing house without trying to copy the 1950s design in any way.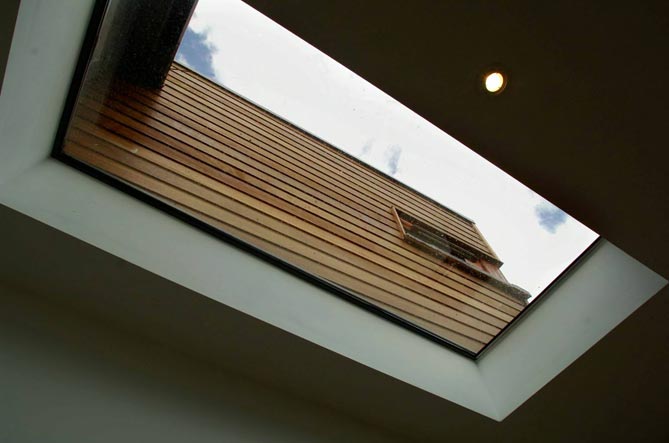 Natural light
Roof lights were used to increase the natural daylight into the centre of the plan – maximum use of the rooms in the ground floor was achieved by linking them.
Next /