Projects / O'Sullivan's Bar, Douglas, Cork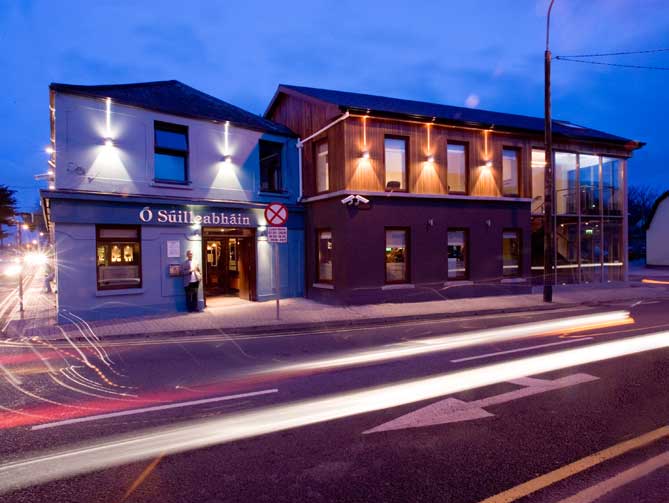 A traditional bar refreshed
John O'Sullivan's pub has been trading in Douglas village since the 1950s. Our brief was to extend and reinvent this 'local' to integrate a new food business, kitchens, external patio and meeting rooms to complement and enhance its existing trade and ambience.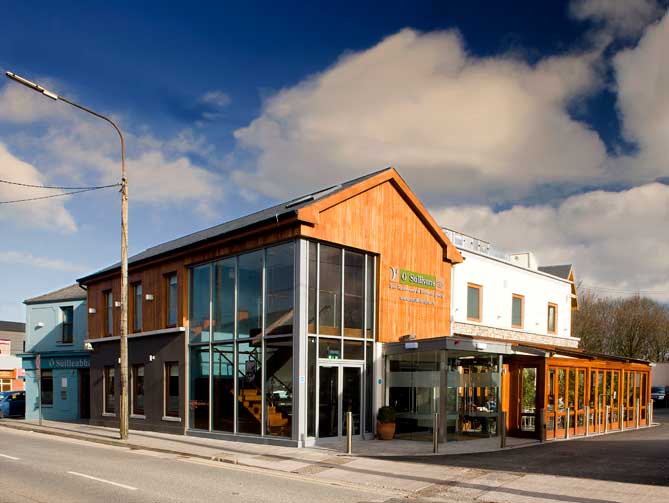 Carefully considered space
The traditional frontage was integrated sensitively with the extension in the rear, adding a smoking area and daylight soaked lounge and dining areas.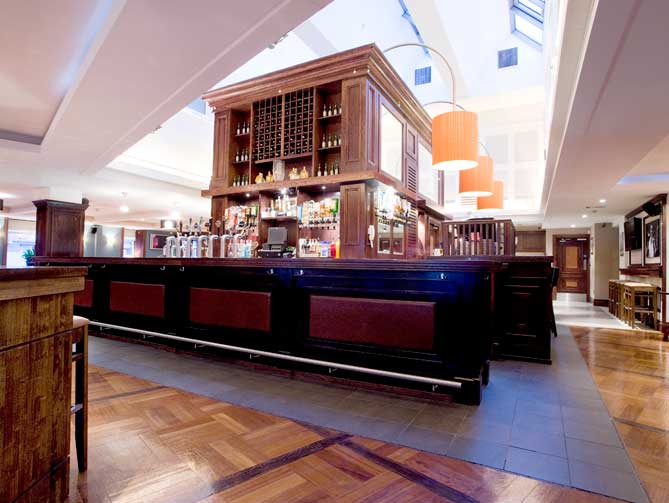 Dramatic central bar
The double height feature bar was positioned in a centrally located space to act as a focal point to the different areas around it, all of which are treated differently. The bar location also optimized the servicing position and links directly down to a service basement below through a stairs within the back bar.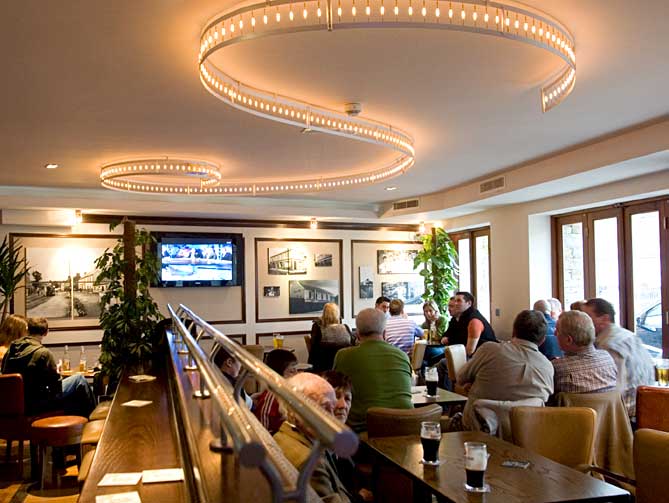 Social and traditional feel
Contemporary space and lighting features complement photography of Douglas village through the decades, to create a lively atmosphere.
Next /