Projects / Parish Pastoral Centre, St. Columba's, Douglas, Cork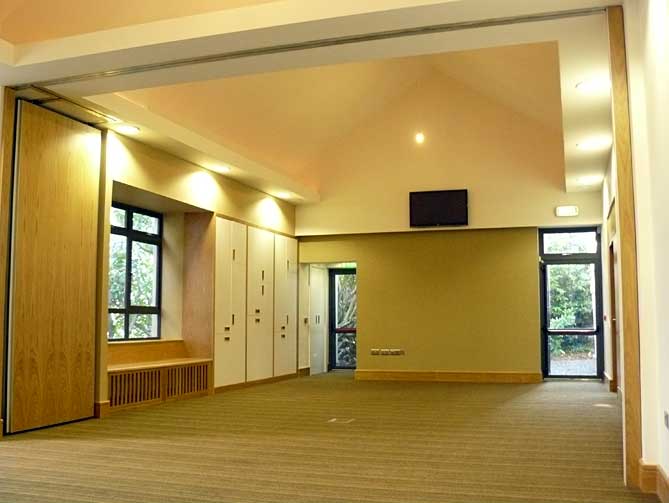 Multi-purpose space
The brief was to provide a parish pastoral centre facility for Douglas parish to replace an existing meeting room to the rear of the parish buildings. The new multi-purpose space contains a dividable room for 100 people, new kitchen, toilet and storage facilities and a new boiler room.
A graceful intervention
It is a sensitive extension, minimizing interventions in the existing structure and avoiding impacting on the church sanctuary. We provided the architectural, interior design, conservation, accessibility design and fire safety design on the project.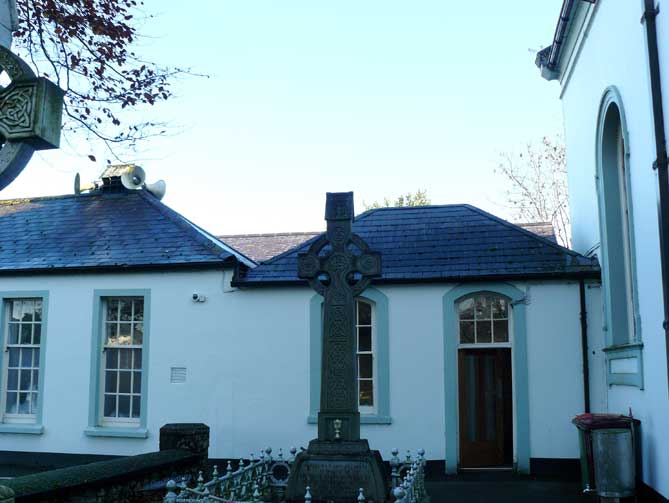 Conservation space
The parish buildings are located within the Church Street Architectural Conservation Area the proposals were carefully designed to complement but not compete with the character of the existing buildings.
The scale, proportion and height of the extension are controlled and a strong, simple building form used which complements the existing structures both with regard to finishes and layout.
Next /