Projects / Collins Bar & Kingfisher Room, Carrigaline Court Hotel, Cork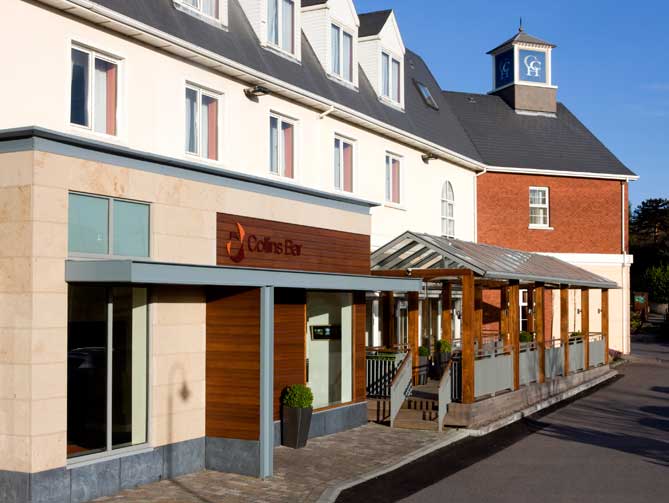 Winner Hospitality Ireland
'Best Bar' 2007
The project involved a complete refurbishment of the Collins Bar and adjoining Kingfisher Room of the Carrigaline Court Hotel to give them a fresh new look and feel.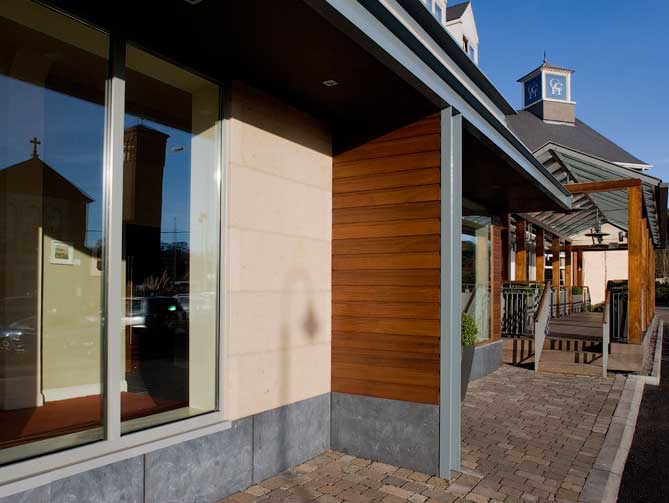 A new welcome
The existing entrance structures to the bar and bistro restaurant were redesigned to complement the new works and a well finished external terrace area was also added adjacent to the bar for use by patrons of the bar and hotel.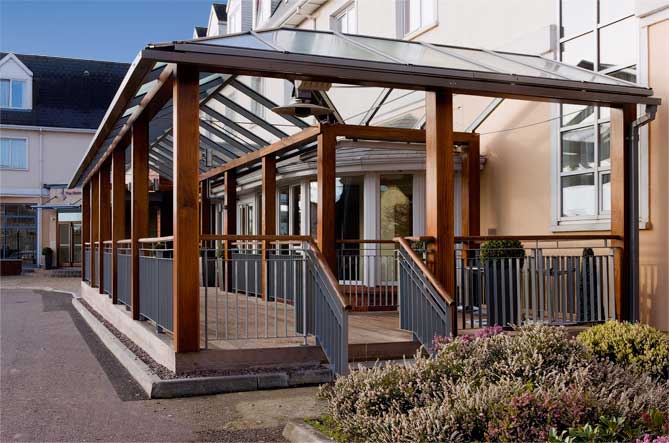 Entrance
New heated terrace complementing the revamped entrance and interiors.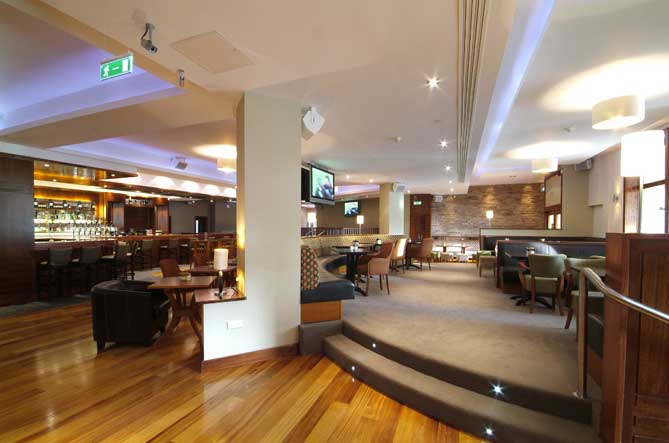 Warm atmosphere
Contemporary and fresh in feel: warmth and atmosphere were created by the joinery, furnishing design and lighting.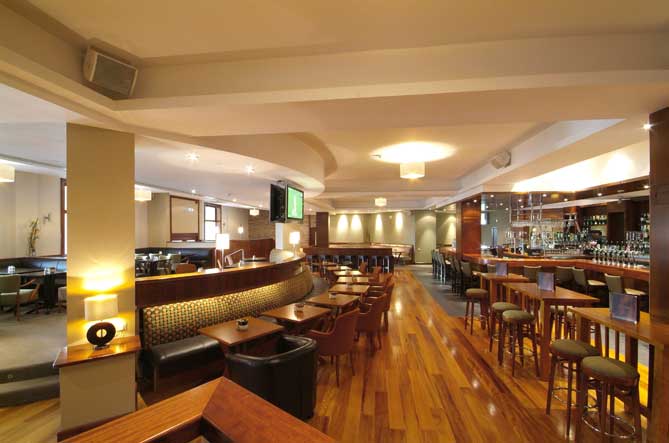 Dining area
The important existing carvery function was integrated carefully into the new bar.
Next /