Projects / House Extension and Alterations, Bishopstown Avenue, Wilton, Cork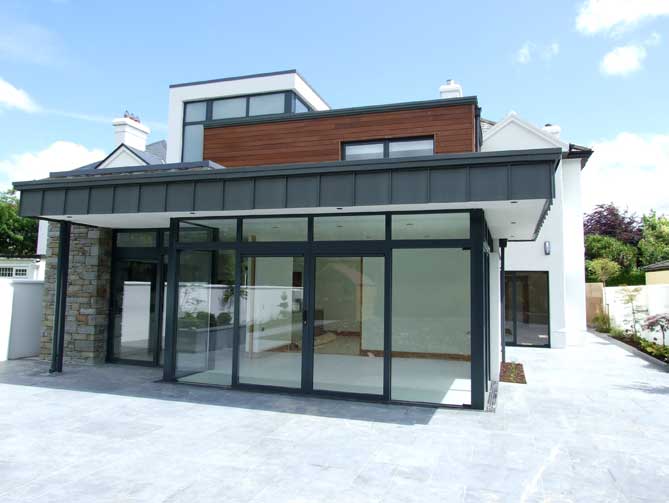 Two-storey extension
The brief involved a rear two-storey extension and significant alterations and remedial works to the existing house and included inserting a completely new hall, stairs and landing area into the heart of the existing house around which everything links.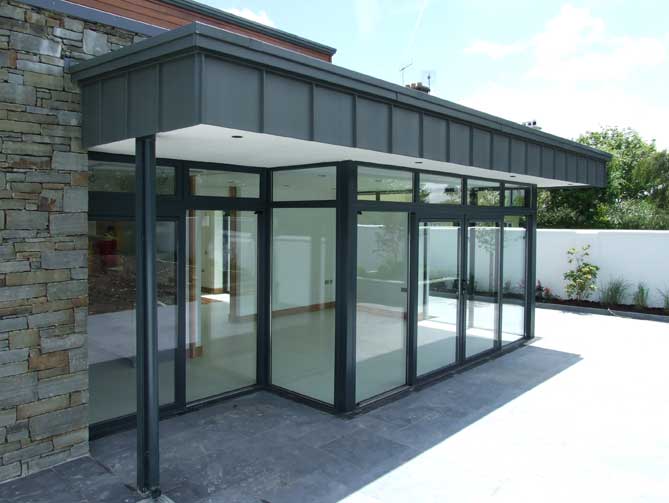 Stonework and timber
The design of the rear extension contrasts with the existing house. The vertical and horizontal elements on the north elevation are expressed differently: the ground floor stonework links the glazed portion of the extension to the solid elements behind. The extension is visually separated from the existing house with a two storey glazed element and rendered blockwork above on one side and by glazing and timber cladding on the other.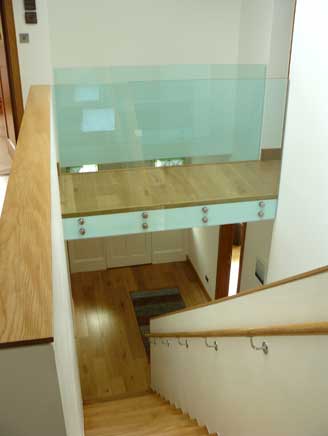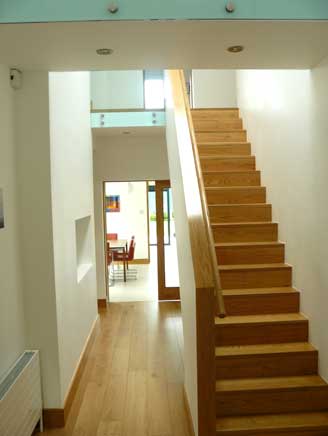 Inner and outer harmony
The different internal areas of the extension are differentiated by materials and height while the ground floor extension is designed to integrate directly with the outside spaces.
Next /